Events
METROPOLIS III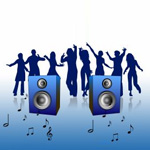 Start: 02.04.2010 21:00
End: 03.04.2010 04:00
Place: Liquid Bar, 87 High road, NW10 2SU
Ticket: FREE ENTRY £
Phone number:
Web: http://www.facebook.com/event.php?eid=331277999639&ref=ts
E-mail:

Description:
I proudly present to you third of Metropolis parties. After the last successful one it was only going to be hard to make better one. But I am sure that I can pull it off.

That's why there will be seven Dj's from five different contries reprezenting electronic music at its best. And two musicians playing live instruments into house music.

I am looking forward to see you there. It's going to be special night this Good friday, so don't miss it and try to get there early. We start at 9 PM.