Events
BCSA-SKC 'Get to know you'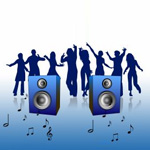 Start: 10.03.2010 19:00
End: 10.03.2010 23:00
Place: Czechoslovak restaurant,74 West End Lane, NW6 2LX
Ticket: Free £
Phone number:
Web: www.czechoslovak-restaurant.co.uk
E-mail:

Description:
Slovak Centre London and British Czech and Slovak Association joined together.
This is an opportunity for anyone interested in the BCSA and Slovak Centre London (members, supporters and friends) to meet, eat, drink, chat and get to know each other a little better.
We have booked one of the rooms at the Czech and Slovak National House for the evening. All you have to do is be there at any time between 7pm and 11pm. Free ad...mission.
We usually have about a dozen people there at various times during the evening just sitting around and talking.
Czechoslovak food and drink is available from the restaurant and bar.