Events
Christmas Fair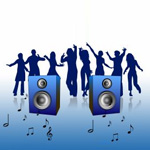 Start: 13.12.2009 11:00
End: 13.12.2009 19:00
Place: Velehrad, 22 Ladbroke Sq., W11 3NA
Ticket: Free £
Phone number: 07843496427
Web: http://www.velehrad.org.uk/
E-mail:

Description:
What can you buy:
Ceramics, painted glass, christmas decorations, ginger bread, home made cakes, wine, slivovica.
More: workshops for children, christmas carol songs, fairytales.
Come to celebrate the Christmas with us.